McEvoy Home Inspection
About Us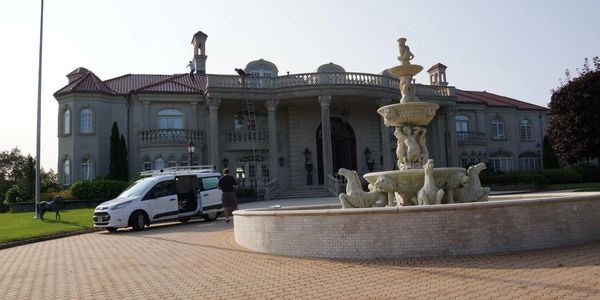 Be Confident & Comfortable In Your Property Transaction
Shopping for a home is a tedious and often frustrating process.  Jack based his business model on protecting the consumer from buying a home that has hidden costly issues that may escape the untrained eye. Protecting the consumer is his goal !!! 
Little Things mean a lot and add up !!
A thorough home inspection is imperative so the home buyer is aware of all defects or safety issues throughout the home.  Although many homes are sold "as is" the client needs to be aware of all defects so that one can plan financially for future repairs.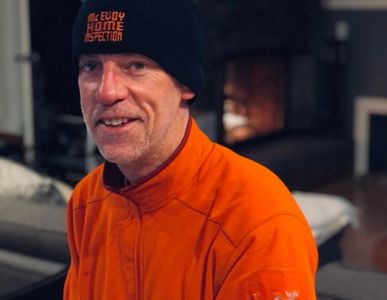 Experienced Home Inspector
Why hire Jack McEvoy for your home inspection ??
EXPERIENCE !!!
Prior to transitioning to a full time Home Inspector in 2010 I ran my hands on General Contracting business for about 15+ years.  During that time the company was involved in the construction of homes and large additions as well as simple kitchen or bathroom renovations.  The knowledge base to be a General Contractor was a result of prior construction experience with my father who also was a General Contractor.  I spent a few years working for other construction companies but many years working with my father starting in high school and continued through college.  After college and a few years away from construction I returned to work with my father and continued expanding my construction knowledge to date.  I continue to learn every day.
Our Services
Home Inspection
My inspection consists of a complete home or condominium inspection from roof, attic and all floors down to and including the basement or crawlspace.  I inspect all utilities and check every room and all closets for any defects in workmanship and/or safety hazards that may exist throughout the home.  My findings will be presented to you via email and will consist of a detailed inspection report and a summary report.  The summary report touches upon the defects or issues that we found to exist as well as those that may be considered important issues throughout the home.  McEvoy Home Inspection also includes a picture page with notes to help all parties involved too better understand and to illustrate the problems or issues around the home.
My inspection typically takes approximately 2 to 2 1/2 hours for an average size home.  This time spent in the home should be used for inspection purposes only with no other distractions.   I aim to offer this concentrated time to benefit your best understanding of the condition the home, repairs that are necessary and routine maintenance that should be performed.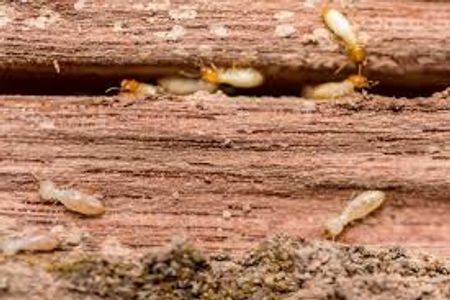 Wood Destroying Insect (WDI) Inspection
 Wood Destroying Organisms (WDO) can do major structural damage to a home that can be very costly if not detected early. 
What are wood destroying organisms? 
Termites, carpenter ants, powder post beetles, and carpenter bees are wood-destroying organisms (WDO) that can do massive damage to a home and greatly impact its value. One of the most invasive of these insects is the subterranean termite.
How does a home owner prevent an infestation?
An annual WDO inspection is HIGHLY recommended.  Only a knowledgable and trained eye can see the early signs of an infestation.  Termite mud tubes, Carpenter Ant saw dust or tiny holes in wood surfaces from the powder poet beetles are signs of an infestation.  
Radon Testing
McEvoy Home Inspection tests homes for elevated radon levels within the home.  
What is Radon gas?
Radon is a naturally-occurring radioactive gas that can cause lung cancer. Radon gas is inert, colorless and odorless. Radon is naturally in the atmosphere in trace amounts. Outdoors, radon disperses rapidly and, generally, is not a health issue.   Indoors - As a radioactive gas, radon can enter a home through cracks in the foundation floor and walls, through basement floor drains, and through sump openings. Radon can also enter a home through holes made in the foundation walls for pipes and other utility lines. Radon gas that enters a home through the basement or crawl space has no difficulty moving to the upstairs and into living areas.
Hazards of a high radon level?
Radon is the number one cause of lung cancer among non-smokers, according to EPA estimates. Overall, radon is the second leading cause of lung cancer. Radon is responsible for about 21,000 lung cancer deaths every year and some of these deaths occur among people who have never smoked.
Can high levels of Radon Gas be lowered?
YES  !!!  
Mitigation of radon in the air is accomplished through ventilation, either collected below a concrete floor slab or a membrane on the ground, or by increasing the air changes per hour in the building.   A NJ licensed mitigation company can assist.
Author Info
Christian Rivera
Member since 2 years ago
View Profile